The twin protagonists were born on the 11th September 1916 when the "Sultan was still in power", like they say. They used to live very well in an urban community spending their holidays in nice hotels with their cat; their beloved cat used to fish with his little foot in the waters of Bosporus. The heroines describe their everyday lives in Constantinople where the harmonious co-existence of Turks, Greeks, Armenian, Jews was natural... till 1955 when the "Septembriana" episodes broke out...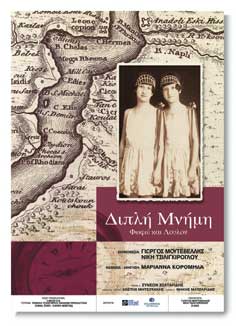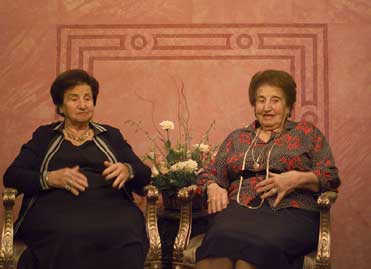 The documentary is a an impressive narrative of memories of the twin ladies "Fofo and Loulou" mixed with an affluent parade of old photographs and post cards from last century's Istanbul. Dipli Mnimi (Double Memory) is the "child" of two Polites, Yorgos Moutevellis and Niki Tsiligiroglou. Besides, who better to immortalise the memories of Romiosyni than the Romioi themselves.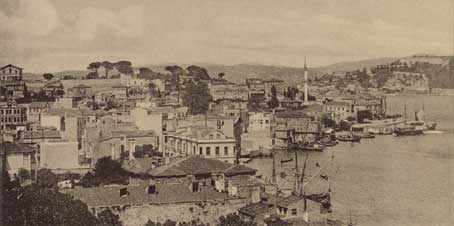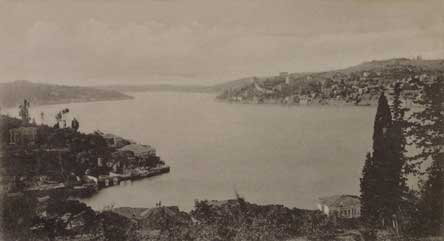 The two directors, Niki and Yorgos recalled their childhood memories and tried to discover "things that didn't have the time to experience".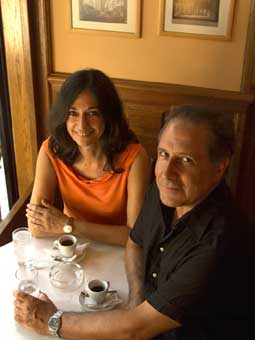 Dipli Mnimi competed during the 26th Greek Short Film Festival and won the Award of the Cinema Technicians Association. It is an invaluable piece for the "lover" and student of Romiosyni.
For more information on how to purchase Dipli Mnimi please email us.